18 December 2020
A Confined Urban Vision - WINNERS ANNOUNCEMENT
From June 23 to September 30, 2020, the short film competition "A Confined Urban Vision" received over 335 films from 59 countries worldwide. The diversity in the genre, from documentaries to animations, from sci-fi to comedy, including also experimental and dance performances of artists and reflections from students, has brought to a very assorted final selection of 45 shortlisted films. The appointed jury, with representatives of A-Place partners, selected the winner and assigned two honourable mentions. In addition, the shortlisted films were screened online for two weeks on City Space Architecture's and A-Place's websites, in order to give proper visibility to the competition and to designate the Audience Award winner.
On December 18th, 2020 at 15:30 CET, City Space Architecture organised the winner announcement ceremony of the competition, which took place online for one hour. The attendees that participated to the event were about 50 including including the jurors, the shortlisted film-makers, and the guest artist and curator Colin Fournier, who was invited by CSA to present Open Cinema, an art installation by Colin Fournier & Marysia Lewandowska.
After an inspiring moment of discussion during the online ceremony with the jury, guest artist Colin Fournier and curators of the film competition, City Space Architecture announced the winner of the Audience Award. This prize passed through an open voting system that took place for two weeks from December 4th to December 17th and it involved more than 630 voters from over 50 countries. Each voter had the chance to choose his/her favourite short film and give a motivation that brought to that choice. The three most voted films were Piano sequenza by Davide Calvaresi, Tales of the balcony (final chapter) by Kinetta and Year Zero: Restart by Domenico Agosto. With 163 votes the winner of the Audience Award was Year Zero: Restart by Domenica Agosto, who will receive a certificate of excellence issued by CSA and A-Place.
The jury assigned a certificate of excellence, issued by CSA and A-Place, as honourable mentions to: A Mask For Everyone / Masken für alle by Anna Faroqhi, Haim Peretz and Gone by Anika Salvesen.
To conclude, the final announcement of the ceremony was the winner of the first prize of the competition, awarded to Quarantine mood by Alessandro Marinelli. The filmmaker will receive a prize in cash of 500 Euro.
Media Productions (Photographs & Videos):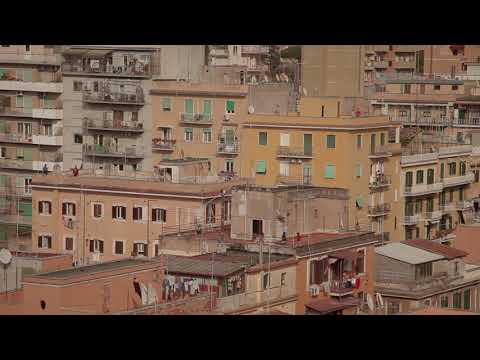 Quarantine Mood
"Quarantine mood" was the recipient of the first prize of the A-Place short film c
Other files:
Participants: