From November 2020 to November 2020
Since 2003, LOOP Barcelona has been a recognised known platform for the dissemination, discussion and creation of audiovisual artworks. Under its three main formats, that of a festival, an art fair and a programme of knowledge exchange and debates, it is carrying out a continued exploration of the latest productions that emerge from the contemporary art practices related to video, film and the overarching concept of the moving image.
Most of the artistic productions that the festival supports are inclined to capture the complex layers that animate the notion of public space and the various constructs that define people's sense of belonging, as well as the intimate ways in which they relate with the world. In short, the intent of LOOP Barcelona is to help artists achieve those experiential aspects that are the hardest to be observed in material terms, all the underlying and forgotten aspects that form an integral part of the use, meaning and construction of place.
In tis 2020 edition, LOOP Barcelona has created a special section dedicated to the A-Place project, exclusively dedicated to exploring, advancing and establishing creative placemaking practices, as well as to the exchange of knowledge about this topic.
Activities
The programme was designed along two basic lines of action that feed each other and are, therefore, mutually complementary: a debate line, focusing on professional meetings, and a production line, dedicated to the production and dissemination of video art productions.
1. Professional Meetings
Every year, within its Fair program, LOOP Barcelona hosts MeetingsPro, a series of closed-door debates for local and international professionals to exchange knowledge and discuss subjects that have caught the public's attention and are of common interest among participants. Within these series of conferences, two discussion forums related to A-Place have been organised:
• Audio Description and Audio Subtitling of Videoworks: A Place of Its Own
• A-Place a Year After: Are We Constructing Places?
2. Video Productions
LOOP Barcelona convenes annual a jury award, the "A-Place Open Call", to finance an audiovisual production to conduct research on the subject of placemaking in all its formal and conceptual variants. The winner of the open call was "La città dentro", from Anna de Manincor/ZimmerFrei. They presented their work in the festival, together with a second video, "Black, I Mean Normal".
In addition, LOOP Barcelona commissions each year a video production to an artist-in-residence, to explore topics related to place and placemaking. In this first year of the A-Place project, LOOP has chosen L'Hospitalet de Llobregat to be the urban context where commissioned artists would develop their projects and explore, within its complex physical and social structure, the breath of possible placemaking activities. The selected artists were Sitesize / Elvira Pujol and Joan Vila i Puig, who presented the first video of a trilogy on the territory of L'Hospitalet: "TERRApolis: Puig d'Ossa".
Due to the limitations derived from Covid-19, the activities were carried out online.
Objectives
- to increase exchanges among the European artistic community around the role of video art, festivals and artists in placemaking.
- to discuss the impact that art-based practices might have at the physical, cultural, historical or social level.
- to explore, advance and establish creative placemaking practices, as well as to the exchange of knowledge about this topic
- to offer artists the opportunity to reflect and enrol in practices that strengthen their social role.
- to help artists achieve those underlying and forgotten experiential aspects that form an integral part of the use, meaning and construction of place.
Media Productions (Photographs & Videos):
La città dentro
What is it like to live in a city you have never seen? What is it that makes a place that particular
Posted on December 20, 2020
TERRApolis
Recorded and edited in 2020-2021, TERRApolis is a trilogy dedicated to the city of L'Hospitale
Posted on December 23, 2020
Other files: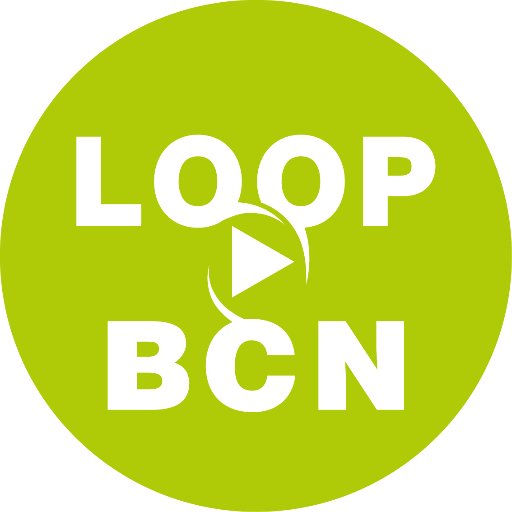 Links
Contact
If you would like to have more information about this activity, please contact:
- Ruben Verdú (peepingmonster@gmail.com)
Participants
Marta Buzi (Producer at Studio Arkì, Bologna)
Massimo Carozzi (member of ZimmerFrei, Bologna)
Maša Cvetko (Architect and member of ProstoRož, Ljubljana)
Amador Ferrer (Head of Urbanism, School of Architecture La Salle)
Carme Guillamon (Philologist at Narratio, Barcelona)
Leandro Madrazo (Architect, PhD, A-Place Project Coordinator, School of Architecture La Salle, Barcelona)
Anna de Manincor (Film Director and member of ZimmerFrei, Bologna)
Dolors Marín (Historian)
Esteban Marín (Artist and curator, founder of Contorno Urbano, L'Hospitalet de Llobregat)
Anna Matamala (Applied Linguistics, PhD, Professor at the Universitat Autònoma de Barcelona)
Petra Pferdmenges (Architect, PhD, researcher, founder and coordinator of Alive Architecture, Brussels)
Elvira Pujol (Artist, member of Sitesize)
Asli Samadova (Independent curator and museum specialist, Baku, Azerbaijan)
Maria Solé (Architect and associate at BIG, Bjarke Ingels Group, Barcelona)
Magda Stawarska-Beavan (London-based Polish artist)
Ruben Verdú (Artist, researcher and coordinator of A-Place/LOOP Barcelona)
Joan Vila i Puig (Artist, member of Sitesize)