When
From 1 April 2021 to 9 November 2021
Where
L'Hospitalet del Llobregat (Spain)
This sequence of activities was carried out between April and November 2021. The aim was to involve pupils from different educational levels in a learning process about the sense of place in public space. The discussion sessions took place in educational institutions, civic centres and public spaces in the Bellvitge neighbourhood. At the end of the process, an artistic installation of objects designed and built by the secondary shcool and architecture students took place in the vicinity of the Plaça de la Cultura.

On 2021 April, secondary school pupils from the Bellvitge Institute, the Europa Institute and the Pare Enric d'Ossó School in the Bellvitge neighbourhood identified the places where they had had a positive or negative experience, or both. A preparatory session was held at their schools in which teachers from the La Salle School of Architecture explained the aim of the activity to pupils and teachers. The students then took photographs and described their experiences of the places. This information was placed on a map that was installed in the public space, in the civic centre of the district and in A-Place : MAPPING. They then explained their experiences with the places to the architecture students in a session that took place in the Plaça de la Cultura.

Afterwards, the architecture students from La Salle's Systems of Representation subject proposed an artistic intervention in the places identified by the secondary school students, to visualise and highlight their experiences of them. The proposals were discussed with the high-school students in a joint session at the Plaza de la Cultura.

The next step was to build a prototype of the designs on the La Salle campus in May 2021. Components from a catalogue of PVC duct suppliers were used to build the objects, and different assembly techniques were tested.

The last step of this process was the construction of the objects in the public space. On 9 November 2021, high school and architecture students assembled the objects at selected locations in the Plaça de la Cultura. Their intervention was covered by the local media.

Other files: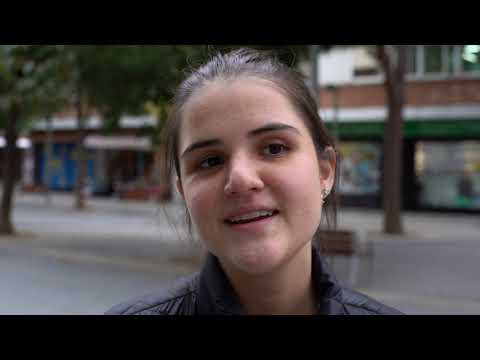 Participants
- High school students and teachers of Institut Bellvitge, Institut Europa, Col.legi Pare Enric d'Ossó, L'Hospitalet.
- Architecture students of the subject Systems of Representation, La Salle School of Architecture programme
- Faculty La Salle School of Architecture:
Leandro Madrazo, Mario Hernández, Angel Martín, Adrià S. Llorens